We are a small, yet mighty, not-for-profit organization with a big mission. We work diligently to provide the best possible resources to the community, and we're always looking for new team members to help us get there.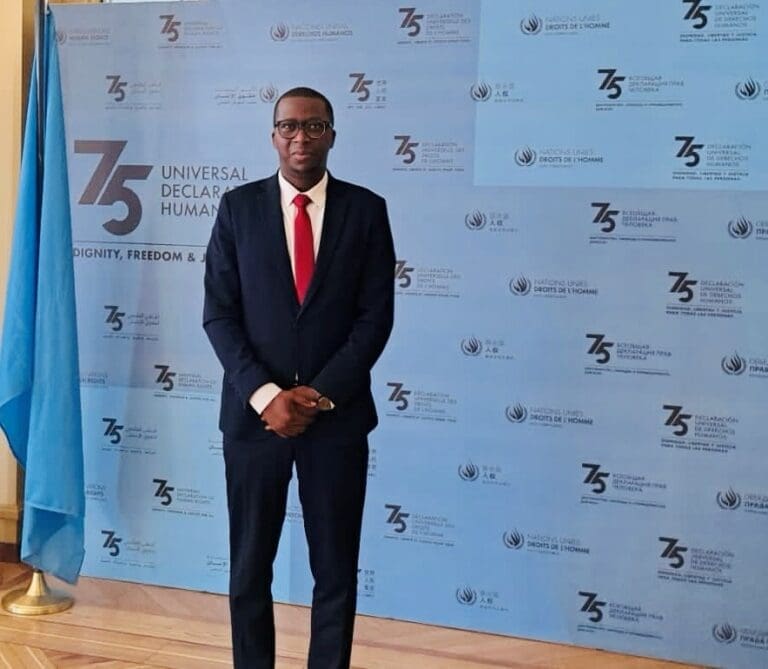 Mr Noël Zihabamwe
MPASR – Founder & Chairman
Noël is an Advisory Committee Member for the Australian Human Rights Institute at UNSW, and is a human rights advocate, author, a dedicated researcher and international speaker. Noël currently serves as the Multicultural Community Engagement Coordinator at SSI. Noël is a multilingual communicator, proficient in English, French, Swahili, Kinyarwanda and Kirundi.
Daniel Gobena
Co-founder & Secretary
Daniel is a man of diverse origins, having been born in Ethiopia, raised in New Zealand and migrated to Australia in 2012. At present, he serves as a manager at the Mount Druitt Ethnic Communities Agency (MECA) in Western Sydney, where he assists in resettling new Australians from refugee backgrounds. Prior to his work in the social sector, he worked as an engineer in Australia and New Zealand.
Patrick Okimaru
Treasurer
Patrick has an extensive and diverse career history in sales, marketing and brand management as well as social justice, social entrepreneurship initiatives and advocacy. He now works in the disability sector in regional NSW and is the current Treasurer for the AAAC.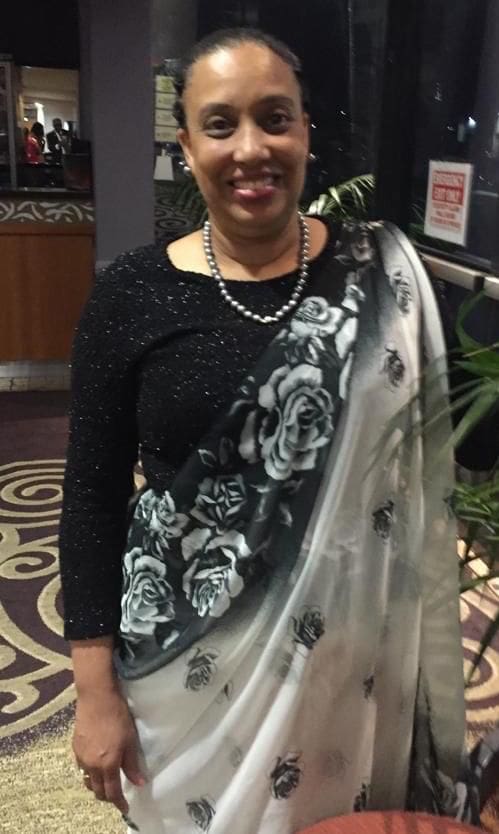 Amanda Sales
Founding member
Amanda is a professional registered nurse specialist and clinical manager working in regional Queensland. She is a founding member of the AAAC. Amanda's passion lies in community health care and the promotion of health in all sectors.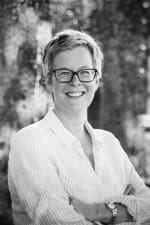 Kirsten Keith
Human Rights Consultant, Executive Committee Advisor & Lawyer
Kirsten Keith is a lawyer and academic with a background in international criminal law and human rights. Her research and publications focus on aspects of international criminal law and gender-based violence in armed conflict. She provides substantive guidance to human rights groups and is a member of the Australian Red Cross NSW IHL Advisory Committee, as well as the AAAC.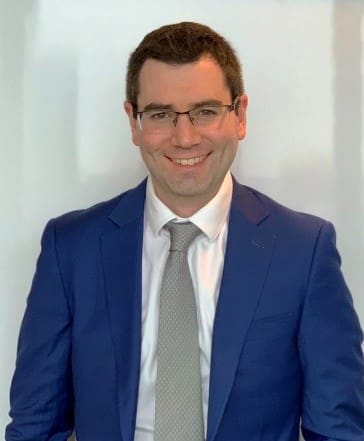 Darren Bark
Executive Advisor
Darren Bark is passionate about empowering communities and ensuring NSW is a safe and secure place for all. Having worked as a senior executive in public, private and not-for-profit organisations, Darren is a respected and accomplished leader and has championed several historic outcomes for the broader community, including landmark legislation banning the public display of Nazi symbols and tackling hate crimes. He has promoted respect, understanding and acceptance in our society and unified and increased engagement within faith groups. Darren holds numerous roles including Co-Chair of Faith NSW and Director at the NSW Police Force and serves as a member of the NSW Government's Faith Advisory Council. He is Deputy Chairman of the Biometrics Institute, which promotes the responsible and ethical use of technology internationally and was a Director of a mental health charity serving children and youth. Darren also worked for the NSW Government for over 10 years, including as Executive Director of the NSW Police Force, Director at the NSW Department of Justice and Chair of the NSW Identity Security Council.
Academic Advisory
Board Members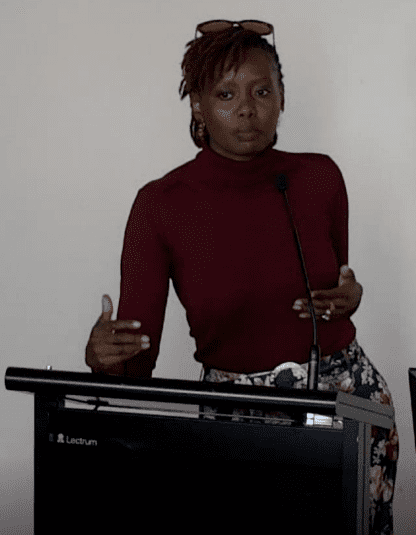 A/Professor Kathomi Gatwiri
Senior advisor ( Research and Policy)
Dr Kathomi Gatwiri is an Associate Professor in the Faculty of Health at Southern Cross University, an ARC DECRA Fellow at the Centre for Children & Young People (CCYP), President of the peak body Australian Women & Gender studies Association (AWGSA) and a practising psychotherapist. Kathomi is one of Australia's leading Afro-diasporic scholars whose award-winning interdisciplinary research investigates the intersecting topics of racial trauma, belonging, blackness, and migranthood.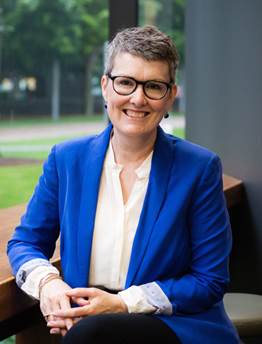 Scientia Professor Louise Chappell
Academic Advisory Board Member
Scientia Professor Louise Chappell is the former Director of the Australian Human Rights Institute at UNSW Sydney. A Fellow of the Academy of the Social Sciences in Australia and Australian Research Council Future Fellow (2010-14), Louise's research interests are in the areas of women's rights; gender, politics and institutions and comparative federalism and public policy.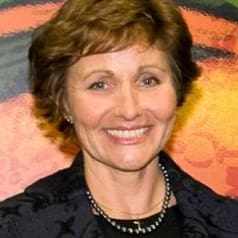 Professor Sandra Lynch
Academic Advisory Board Member
Professor Lynch is a moral philosopher, with expertise in applied and professional ethics, ethics and values education, the constitution of the self, friendship, critical thinking, and the intersection of philosophy and literature. Professor Lynch is the Founding Director of the Institute for Ethics and Society, and Professor of Philosophy at the University Notre Dame.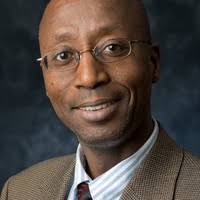 A/Professor Theo Niyonsenga
Academic Advisory Board Member
Associate Professor Theo Niyonsenga is Associate Professor of Biostatistics, University of Canberra (UC) Faculty of Health, and member of both UC Health Research Institute (HRI) and Centre for Research and Action in Population Health (CeRAPH).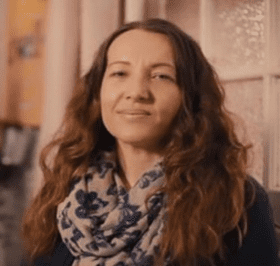 Dr. Sarah Williams
Academic Advisory Board Member
Sarah Williams has worked as an Intercultural Community Development Practitioner and Youth Worker for over a decade. Soon to graduate from her PhD, Sarah's research methodology involves Action Research investigating creative sites for social change regarding racial social justice issues. Sarah currently works as a lecturer and research and evaluation lead at Mahana Culture and RMIT university.
Dr. Vincent Ogu
Board member
Vincent has wealth of experience in the non-governmental, community and government sectors and is the current Chair of Africa Health Australia. He is experienced in evidence base policy for services delivery and is an Institute Associate with the Institute of Culture and Society, Western Sydney University and Fellow, Planning Institute Australia.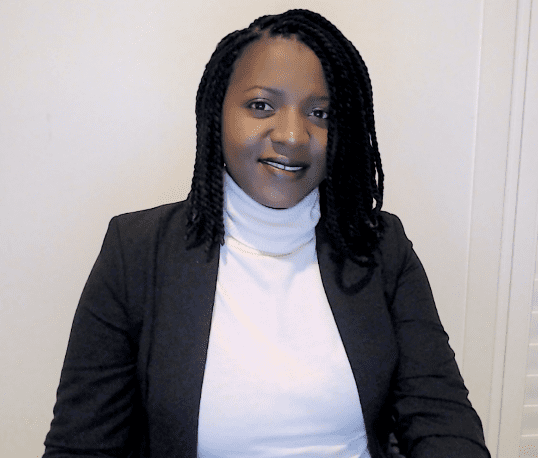 Mrs Delphine YANDAMUTSO
Board Member
Delphine continues to make substantial and impactful contributions within the realm of the Social Welfare sector, as a fervent human rights activist with a specific emphasis on rendering support to refugees and asylum seekers. She played a pivotal role in the establishment of the African Australian Advocacy Centre (AAAC) and continues to serve as an enduring member of its board.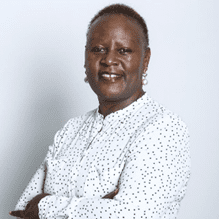 Dr Jane Chimungeni
Board Member
Dr Jane has had more than three decades of demonstrable career experience in natural resources and environmental management as a public servant and as a consultant. Her work ranges from research, capacity building, stakeholder engagement, grant-writing, project management at national, regional, and international levels.
Bertrand Tungandame
Board Member
Bertrand has worked in print media and radio in Africa, Europe and Australia. He has been with SBS for more than twenty years producing content for SBS African and SBS French. Bertrand is currently Senior Producer with NITV Radio, dedicated to First Nations audiences.
Simon Sogora
Board Member
Simon has extensive experience working in settlement services supporting refuges and migrants on their path to citizenship. Currently working as an employment and education specialist, he has worked with diverse community groups and continues to empower others with his passion and knowledge of human services.
Aisha Setipa
Aisha is currently working as a Policy Officer for the Australian Public Service, as well as studying International Relations at the Australian National University. Her passion for mental health awareness and education, better representation and support for People of Colour communities, and intersectional feminism, is reflected through her professional and volunteer work.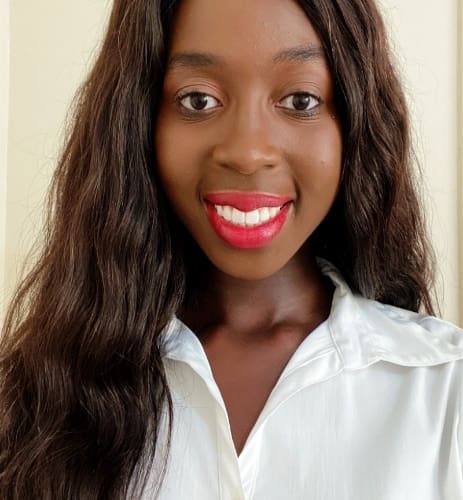 Michaela Gyasi-Agyei
Michaela Gyasi-Agyei is a Ghanaian-Australian lawyer. Passionate about cultural diversity, international affairs and education, Michaela was previously a Youth Leader in Ghanaians Queensland and Secretary of the University of Queensland African Students Association.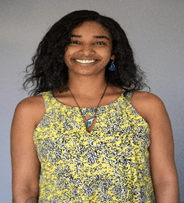 Mariam Koslay
Mariam Koslay is an emerging African community leader based in Melbourne, Australia who proactively advocates for economic and information equity impacting the African Diaspora in hardship through the development of strength-based, positive storytelling and creative action. She is a former Fairfax Media journalist and the creator of African Kings.
Murray Kamara