On 27th September 2023 the United Nations Working Group of Experts on People of African Descent (UN WGEPAD) released a final report[2] in response to the UN WGEPAD visit to Australia from 12-22nd December 2022 to assess the human rights situation of peoples of African descent. In the report, the Working Group provides an overview of the current legal, institutional and policy framework and measures taken to prevent racism, racial discrimination, xenophobia, and related intolerance faced by people of African descent in Australia, underscoring positive developments as well as gaps in implementation. Under the umbrella of manifestations of racial discrimination, the Working Group describes several key areas to be addressed:
Covid-19 response measures;
Hate speech and negative racial stereotypes;
Law enforcement, racial profiling, and impunity;
Immigration and Resettlement Policy;
Asylum, Mandatory Detention, and Indefinite detention;
Structural discrimination;
Employment;
Education;
Health;
Cultural Rights: Theatre, Music, Food and Sport;
Intersectional and multiple forms of discrimination;
Children of African Descent.
Concluding the report, the UN WGEPAD highlights good practices and the main challenges identified and makes 107 concrete recommendations.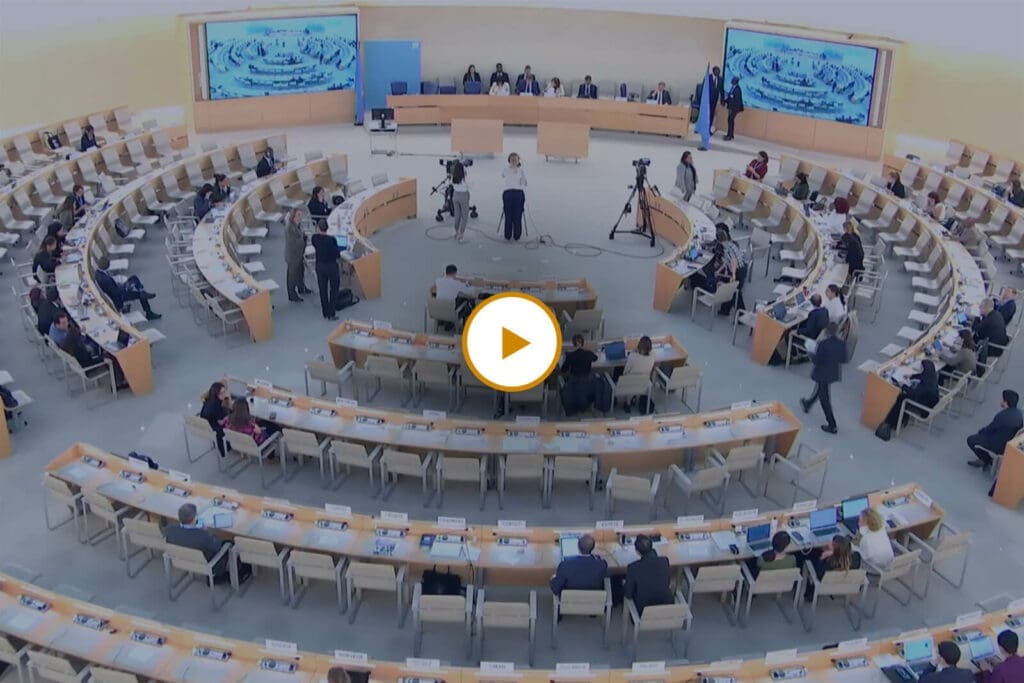 You can watch the Australia report presentation from the UN Human Rights Council at 2hr 29 mins on UN Media.
38th Meeting – 54th Regular Session of Human Rights Council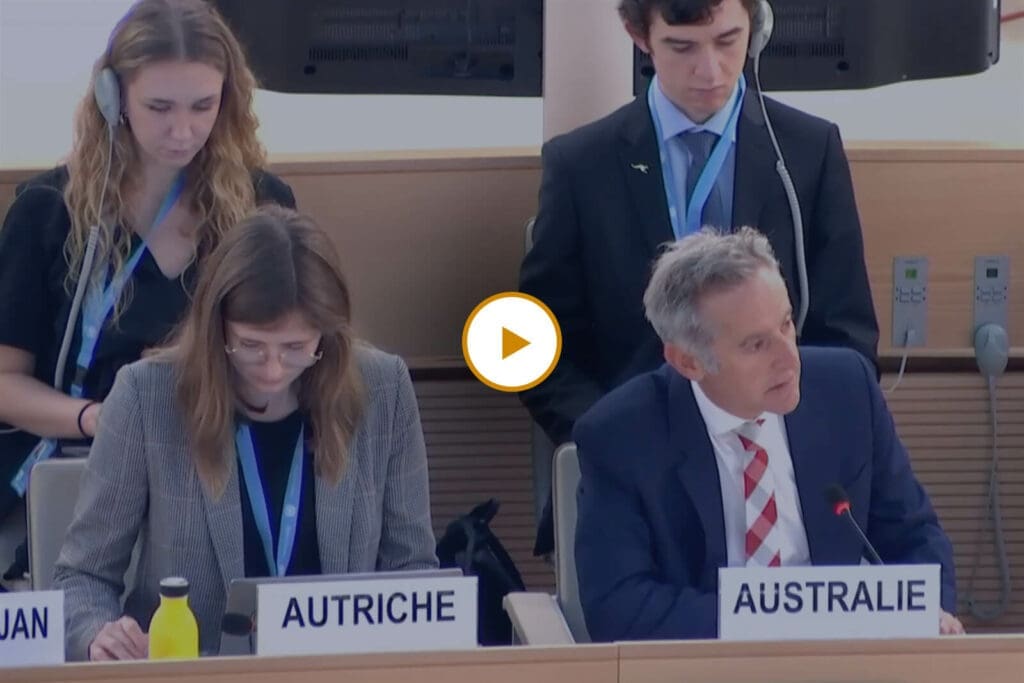 The Australian Government response is captured in the first chapter of proceedings.
WG on People of African Descent (Cont'd) – 39th Meeting, 54th Regular Session of Human Rights Council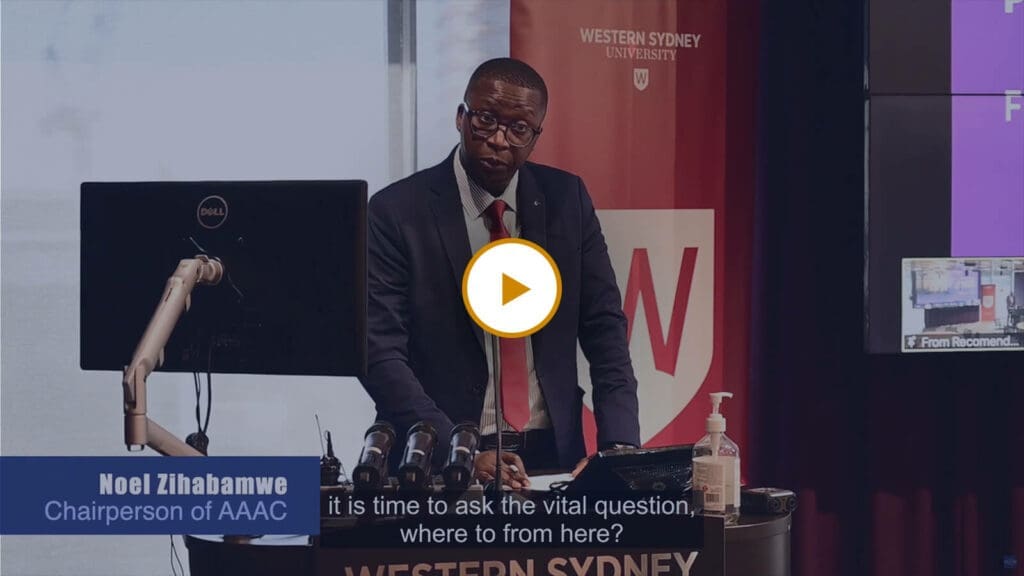 ---
"As we look ahead, we are committed to continuing our partnership with the UN WGEPAD and the Australian Government from local to federal level and other stakeholders. Our ongoing collaborations ensure a brighter future for people of African descent in Australia. Together, we can build a society that celebrates diversity, upholds the principles of human rights, and provides equal opportunities for all Australians."

Noël Zihabamwe (Chairperson of the AAAC)
---
Zihabamwe presented on a panel at the UN Human Rights Council focussed on 'Facilitating the journey to racial justice' identifying 20 years of work of the United Nations Working Group of Experts on People of African Descent chaired by Ms. Barbara Reynolds, (Chair UN WGEPAD).
Upon returning from Geneva in October 2023, the AAAC Executive team will meet with Australian Government officials to deliver a response submission report developed in partnership with RMIT University. The submission details information regarding the UN WGEPAD process and visit to Australia, subsequent AAAC response along with recommendations for the government on how improvements can be achieved together through sustained efforts in co-design; assessing current multicultural policy and intercultural frameworks; and increased funding for specialist groups such as the AAAC. These findings reinforce the need for a national human rights act that protects everyone's rights, regardless of who they are and where they live.
For more information pertaining to the key themes follow: https://www.youtube.com/watch?v=rkftD3pkKNw.
Media Contact: African Australian Advocacy Centre
info@africanaustralianadvocacy.com.au
ABN: 60137445727, INC: 900814
41 Hunter St, Parramatta, NSW
(+61) 451 913 511
---
[1] Human Rights Council 54 Session: ID with the Working Group on the Rights… (sched.com). The proceedings will be livestreamed and uploaded to UN Web Tv: https://media.un.org;
[2] A/HRC/54/67/Add.2: Visit to Australia – Report of the Working Group of Experts of People of African Descent – Advance unedited version: https://www.ohchr.org/en/documents/country-reports/ahrc5467add2-visit-australia-report-working-group-experts-people-african